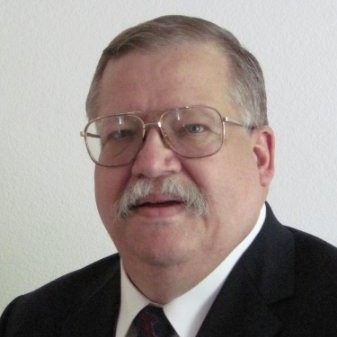 At Ascension, we're thrilled that our wheelchair lifts increase school accessibility and enable thousands of students and staff with the ability to get to class and campus facilities safely every day.
Ascension wheelchair lifts works with some of the largest school districts in the nation and a few years ago, we partnered with the Los Angeles Unified School District (LAUSD). In 2020, LAUSD provided educational services to 63,826 students with disabilities - almost 14 percent of the district's student body. Since our partnership with LAUSD began, Ascension has successfully delivered over 70 lifts to the school district to provide daily access to many of these students.
We recently spoke with Steve Garrison, scoping engineer at LAUSD, about accessibility throughout the school district and his job ensuring that students get where they're going.
*The following interview is edited for brevity and clarity.
Ascension: How are Ascension wheelchair lifts helping school accessibility at LAUSD?
Steve Garrison: In a couple cases we use them around staircases to access upper levels. Most of them are used to access stages in auditoriums and multipurpose rooms. That's our biggest concern.
ASC: Do you use any of the lifts outside?
S.G.: We had one at Le Conte, where we were going to have an outside access into a building because there was no other way to get in.
ASC: How often are Ascension wheelchair lifts used throughout LAUSD?
S.G.: Right now, in the schools, the auditoriums and the multipurpose rooms, and the oral arts buildings, they are used daily.
In the middle schools, the high schools, as well as the elementary schools, we have anywhere from three to four, up to ten or twelve students that need access, that require it's [Ascension lift] use.
ASC: Can you tell me why LAUSD chose Ascension?
S.G.: Because of the compact size and streamline look of the units. We had some older units of another kind in some of our schools and they looked like an iron horse sitting there. And so, when we submitted our choice, we brought up all of our issues for why we wanted Ascension over the others that had bid for us. We got some pushback in preference of the other manufacturers, and we told them, we're replacing a couple that look that way because they no longer provide complete ADA compliance at this school.
I'll give you an example: Some students do not have full functionality of their arms and hands, so we needed to meet the requirement for automatic gate opening, automatic gate closing and so forth. So, we turned around and checked to see with the manufacturer of the iron horse, what it would cost to do it, for them to make it ADA compliant. As it turns out, it costs almost as much as to buy a new one from you guys. So, we said, no, we're not going to do that. Especially when the new one [Ascension lift] will meet our design and streamline requirements, and theirs don't. It no longer meets the requirements. They got a little upset.
ASC: LAUSD has quite a few Ascension wheelchair lifts now. Walk me through your process for installing a lift.
S.G.: The trucking company brings the lift to the school and they unload it. They roll the lift to the location. Now, in some cases, the doorway into the auditoriums or into one of the multipurpose rooms is not wide enough to where they can just roll it right into the auditorium and drop it, without removing a center post. So, what we do is remove the center post - because it's only four screws - before the truck is even there. Then the trucking company drops the lift, they uncrate it, and verify that everything is per our bill of lading. Then the contractor, they install the lift after the stage or the area has been modified to accept it. Because the lift is on wheels initially, they can move it to wherever it's needed relatively easily and do whatever they have to do with it.
ASC: Do you like the wheelchair lifts?
S.G.: Yes. They are the most economical, the least intrusive to our buildings, then anything else that's available. We've had architects in here saying, well we can build a ramp and this and that - well the cost outweighs what they want to do. The cost of just modifying the stage to accept the lift is much less expensive than the cost of what they want to do to totally revamp the stage with all of these ramps and everything else.
In some cases, we don't have the real estate for the ramps because when you build a ramp a given location, it has degrees of fall that have to be met [by ADA requirement]. And, in some cases, like coming off of a 48-inch platform down to the finished floor, to be able to get it done with the ratio that's required, that ramp ends up being pretty long. Ramps take up a whole of real estate inside a building, so ramps just doesn't meet our criteria within our budgets and the Ascension lift does.
Interview End
LAUSD is the second largest school district in the United States, behind New York.
To learn more about the Los Angeles Unified School District and its many facilities, visit the districts website. You can find information about the California Division of the State Architect at dgs.ca.gov. For more information about the Americans with Disabilities Act (ADA), visit ada.gov. Find building code information related to accessibility and wheelchair lifts at wheelchairlift.com. For more information about wheelchair lifts and how they can bring accessibility to your school, visit www.ascension-lift.com.