Virtuoso
Vertical wheelchair lift featuring 360° safety skirting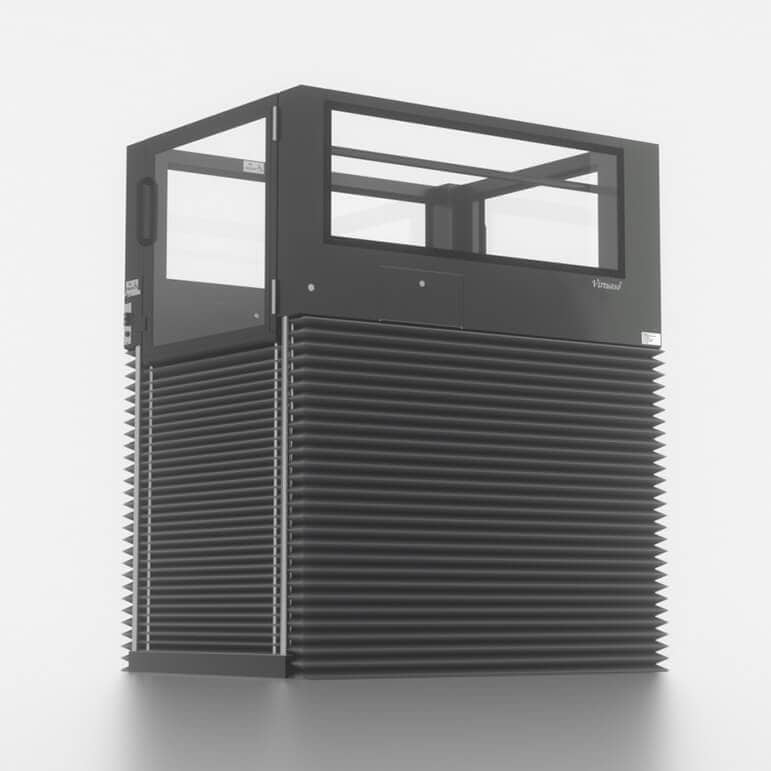 A premiere, ADA compliant lift that blends safety and functionality
The Ascension Virtuoso Vertical Platform Lift is unmatched for safe, attractive and quiet wheelchair access. Key features include rigid safety skirting, an electro-hydraulic drive train and a sleek, low profile.
Vertical Travel: 12" to 60"
Lift Footprint: 52" W x 64" L
Virtuoso Features
52″W x 64″L
Required Space
Black (Custom colors available)
Color
Steel, Aluminum, High Impact Thermoplastic Windows
Material
Direct Acting Hydraulic Drives
Drive Train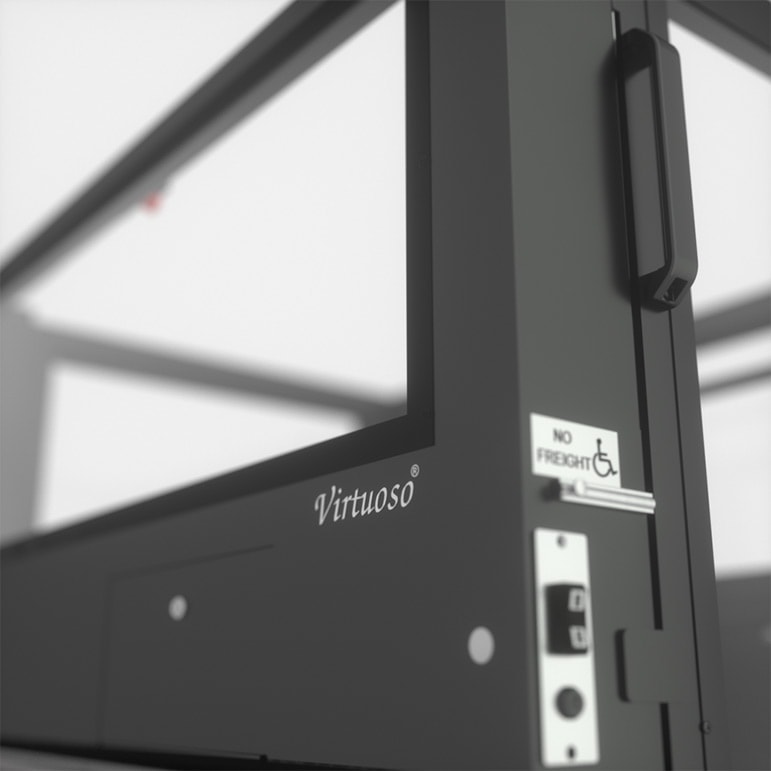 360° Safety Skirt
The Virtuoso's unique safety skirt provides innovative protection for users in all environments.
60" of Lift Height – No Excavation Needed
The Virtuoso provides accessibility between 12" and 60" of lift height. Installation is easy - no ramp or pit required.
Quiet, Reliable Operation
The electro-hydraulic drive is built into the sides of the Virtuoso, providing quiet, low-profile and reliable lifting capacity.
Virtuoso Demonstration Video